Parts
A·M·G Cheshire Supply Spare Parts
AMG now supply an extensive range of spare parts for BMW, Mercedes-Benz & Mini. To place an order for any of the autoparts below, please contact us.
AMG Cheshire is now a "Pagid Proud To Fit" specialist braking centre.
"We would like AMG Cheshire to be recognized for the outstanding quality of work they carry out on vehicles entrusted to them. We have observed what we consider to be best practice with regards to brake replacement. Because of this and the fact that they offer superb customer service, we have appointed them a "Pagid Proud To Fit" specialist braking centre.
Mel Sherwin receiving the Pagid Certificate of Appointment
Pagid – a leading brand within the TMD Friction portfolio.
TMD Friction Group is one of the world's leading manufacturers in the original equipment market of the automotive and brake industry. Its product portfolio comprises disc brake pads and drum brake linings for passenger cars and commercial vehicles together with brake pads for racing and friction materials for industry.
Through the years a philosophy of quality and performance has ensured Pagid has evolved into the choice of vehicle manufacturers globally. Leading the field in both O.E. and aftermarket friction development, Pagid is working in partnership with the world's leading brake and vehicles manufacturers for high performance cars."
Engine Blocks
Fully reconditioned or brand new Engine blocks
Spark Plugs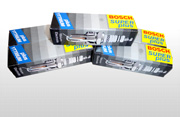 AMG supply spark plugs for all makes & models
Fan Belt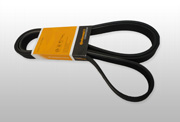 Replacement fan belts available
Fuel Filter
Replacement fuel filters
Brake Disc & Pads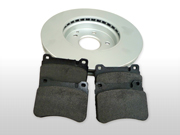 Iron, Carbon & Ceramic break disc pads carried
Suspension Spares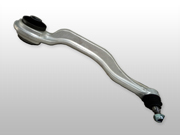 Suspension spares carried for most models