Commercial Vehicle Servicing
Our recently extended purpose built work shop can now accommodate light commercial vehicles. Having installed a 5 Ton four poster
vehicle lift we are now able to accommodate both short or long wheel base light commercials ie. Sprinter Vans.
Our factory train trained Technicians in Light Commercial Vehicles will liaise with your business in planning to accommodate your
repair service schedules to meet your business needs, offering evening services / repairs tailored to keep your vehicle on the road.
Our light commercial vehicle sector can accommodate fleet operators, offering business accounts upon application. References from
our current fleet operators we service are available upon request.
Supporting our ability to service your vehicle, our on site parts department stocks the day to day service parts to enable us to
offer also Service While-U-Wait.
Our team are only too willing to discuss the service or repair needs that your vehicle may have and will strive to repair it first
time, whilst exercising the upmost care to your vehicle.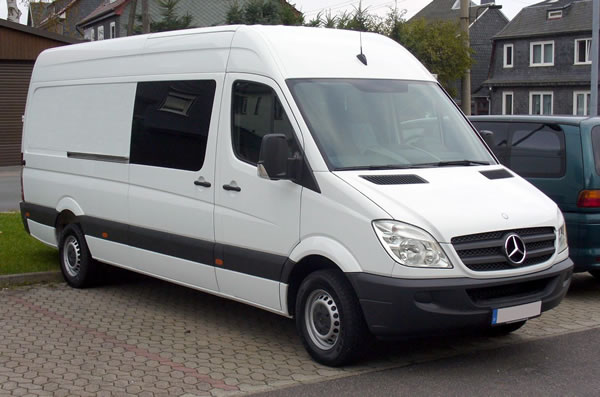 Need a van service?
We provide the same dedication and expertise to our commercial
customers and their vehicles.
Competitive service rates for commercial vehicles and fleet
operators.
Collection and delivery to your home or work address – keeps
you earning!
Maintenance schedules tailored to keep your vehicle on the road
and within budget.